The Mission of Sulzbacher is to empower homeless and at risk women, children and men through health, housing and income services thereby restoring hope and self-sufficiency.
We are ending homelessness, one person at a time.
Sulzbacher opened its doors in December of 1995 as the I.M. Sulzbacher Center for the homeless in response to the explosion of crisis homelessness that happened in the nineties both in Jacksonville and nationwide. The agency was founded by three groups, the City of Jacksonville, a group of area businesses, and the United Way of Northeast Florida. Unlike other homeless shelters, Sulzbacher was founded on the premise that homeless persons need and deserve more than just a meal and a bed to end their homelessness. Sulzbacher provides a continuum of care approach, addressing all aspects of homelessness including housing, income and health care. Over the more than two decades since the agency opened, the services have grown to include street outreach, primary health, behavioral health and dental care for all ages, permanent housing, job placement and early learning.
Mr. I. M. Sulzbacher 1913-2001
Sulzbacher takes its name and inspiration from a man who exhibited extraordinary civic leadership and concern for the poor, I.M. Sulzbacher. Mr. Sulzbacher was a successful insurance broker and civic leader who entered politics during the Jacksonville Consolidation era and was elected to the Jacksonville City Council in 1968. Out of his concern for people experiencing homelessness, he helped raise awareness of the problem, and convinced his fellow council members of the need for the city to help. With the support of city administrator Lex Hester, the dedication of a homeless facility on city land was included in the 1993 River City Renaissance plan. The I. M. Sulzbacher Center for the Homeless opened in 1995. Mr. Sulzbacher died on June 5, 2001 and his spirit of giving and his dedication to the poor lives on at Sulzbacher.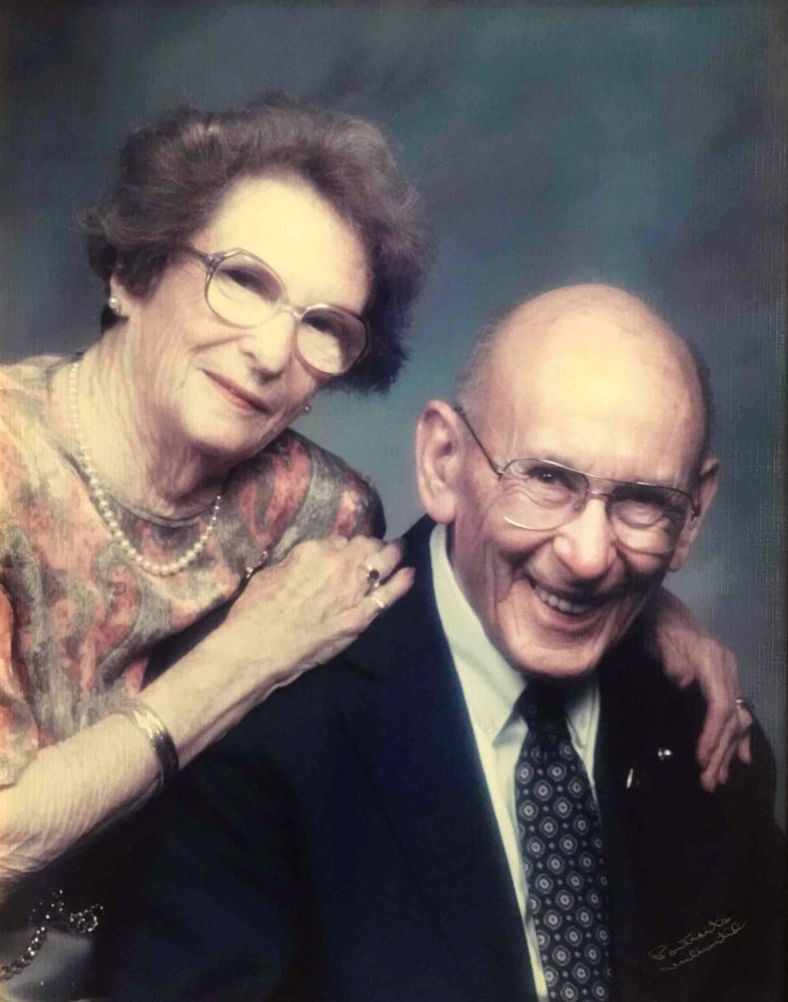 1994

Incorporated as a 501(c) (3)
Began providing primary health and dental services at area churches

1995

Opened main campus as a men's shelter

1996

Expanded dormitories to include women and families with children
Brought primary health care on site

1999

Began providing behavioral health services under Dr. Richard Christensen

2000

Began HOPE (Homeless Outreach Project Expansion) mobile outreach
Installed bunk beds in the men's pavilion dormitory
Installed air conditioning in the men's pavilion dormitory

2001

Became a Federally-Qualified Health Center
Expanded dining room, more than doubling dining space
Initiated Homeward Bound Permanent Supportive Housing Program
2003

Initiated Scattered Emergency Apartments for Chronically Homeless HIV+ Men (SEA-CHAM) Permanent Supportive Housing program

2005

Built Children's Program Building on main campus

2006

Opened new Hugh H. Jones, Jr. Medical/Dental Building, brought dental on-site
Initiated Homeward Bound Project Expansion Permanent Supportive Housing Program

2007

Expanded HOPE to second team in Jacksonville Beach

2008

Opened satellite medical / dental / behavioral health clinic in Jacksonville Beach

2009

Built out Behavioral Health Suite in the Hugh H. Jones, Jr. Medical/Dental Building
2013

Built out 2nd floor and completed Veteran's Dormitory
Built out Medical Respite Unit
Began providing SSVF Mobile Outreach to Veterans

2014

Initiated Chronically Homeless Offender Program (CHOP) Permanent Supportive Housing
Expanded SSVF Veteran's Outreach to Clay and Nassau Counties
Received HIV Specialty clinic funding

2016

Contracted to manage Community Health Outreach dental clinic for impoverished persons in at-risk neighborhood

2017

Expanded health services from Health Care for the Homeless to add Community-Based
Broke ground on Sulzbacher Village for Women and Families

2018

Opened pilot School Based Health Clinics in at-risk High School and Middle School in partnership with Florida Blue and Baptist Health.
Opened Sulzbacher Village for Women and Families.
Cindy Funkhouser, MSW
PRESIDENT & CHIEF EXECUTIVE OFFICER
Brenda March
CHIEF FINANCIAL OFFICER
Brian Snow
CHIEF PROGRAM OFFICER
Eileen Briggs, MSW
CHIEF DEVELOPMENT OFFICER
Mary Pat Corrigan
HEALTH SERVICES ADMINISTRATOR
Kathy Orr
HUMAN RESOURCES DIRECTOR
Please feel free to click any of the links below to view our annual reports.