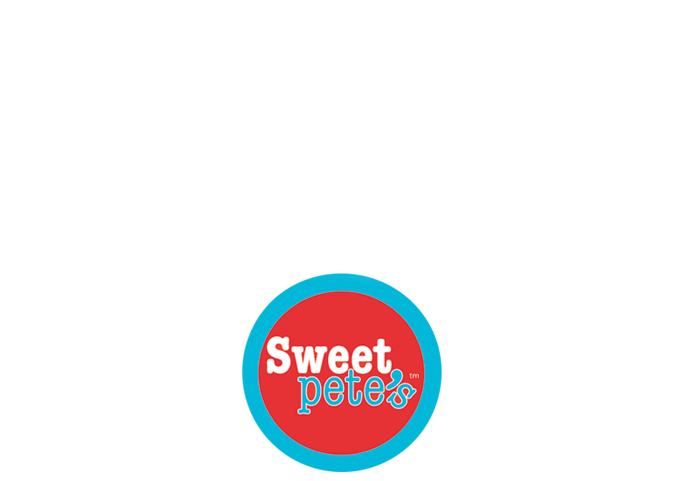 The Sweet Taste of Giving!
Sulzbacher provides Housing, Healthcare, and most importantly, Hope to men, women and families with children who are homeless or at risk. 
Sweet Pete's is a celebrated candy maker that cares about the community. Together we have created Sulzbacher Sweets by Sweet Pete's. These sweet treats are available for purchase and a significant portion of the proceeds go directly to help people Sulzbacher serves so they can become independent, self-sufficient and in permanent housing of their own. 
With every bite, the purchase of Sulzbacher Sweets by Sweet Pete's provides help and hope to those in need. And that's what we call sweet!
Sulzbacher Signature Gifts
LARGE MILK CHOCOLATE BUNNY $26
What could possibly be sweeter than a 13 ounce solid Belgian chocolate bunny? A chocolate bunny that helps raise funds for the Sulzbacher Center.
MEDIUM MILK CHOCOLATE BUNNY $9
This cute solid chocolate bunny is perfect for Easter baskets! Four ounces of Belgian milk chocolate is hand molded to make this special treat.
BELGIAN CHOCOLATE HOUSE  $16.50
Over six ounces of creamy Belgian chocolate is hand molded into a sweet house. The perfect gift for all chocolate lovers. Choose milk or dark chocolate.
HOME SWEET HOME CANDY BAR  $5
The official Sulzbacher Chocolate Bar is made with creamy Belgian Milk Chocolate, Pretzels, Caramel and Almonds
SMALL RECTANGLE TIN  $10
Featuring Sweet Pete's signature sea salt caramels
MEDIUM CANDY BOX  $15
Featuring Sweet Pete's signature sea salt caramels
LARGE CANDY BOX  $20
Featuring Sweet Pete's signature sea salt caramels 
MEDIUM ROUND TIN  $22
Sea Salt Caramels & Saltwater Taffy
LARGE ROUND TIN  $40
Sea Salt Caramels, Chocolate Covered Peanuts & Chocolate Covered Pretzels
3 TIN TOWER  $68
Dark Chocolate Peanuts, Sea Salt Caramels, Milk Chocolate Pretzels & Peanut Butter Meltaways.
The Perfect Gift for Sharing!