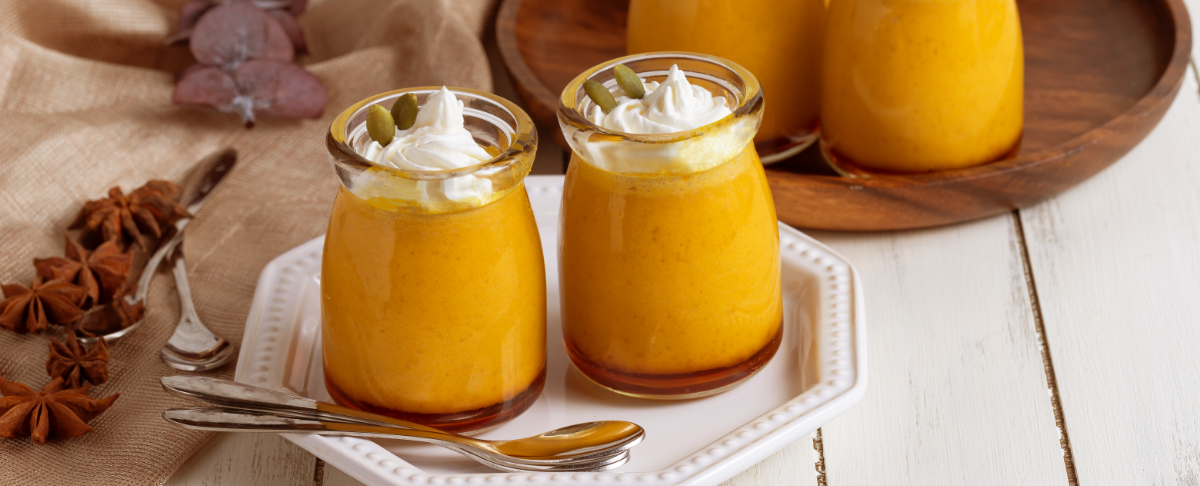 RECIPE: Pumpkin Pudding (makes 8 servings)
Here's a delicious and easy-to-make recipe that's perfect for your Thanksgiving gathering or even a festive autumn meal. Serve it as a sweet side dish or as a stand-alone dessert. May your celebration with loved ones be that much warmer and more special. Enjoy!
3/4 cup granulated sugar
1 teaspoon ground cinnamon
1/2 teaspoon ground ginger
1/2 teaspoon kosher salt
1/4 teaspoon ground cloves
2 large eggs
1 (15-ounce) can pumpkin purée
1 (12-ounce) can evaporated milk
Whipped cream (optional)
Heat the oven to 350°F.
In a small bowl, mix the sugar, cinnamon, ginger, salt, and cloves.
In a large bowl, beat the eggs to blend. Stir in the pumpkin purée and sugar-spice mixture. Gradually stir in the evaporated milk.
Pour into glass or ceramic baking dish. (It's best not to exceed a depth of about 1½ inches.)
Bake for approximately 35-45 minutes. Total time in the oven will vary depending on the size and type of baking dish, so be sure to check in regular intervals. Bake until a knife inserted near the center comes out clean.
Let cool on wire rack, then refrigerate overnight, until ready to serve. Serve with the whipped cream, if desired. Enjoy!